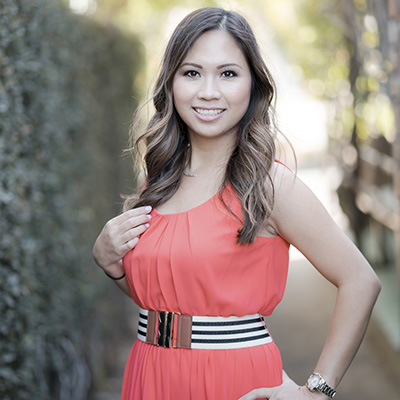 KATHY HUYNH, FOUNDER & MAKEUP ARTIST
Kathy Huynh Artistry was founded in Summer 2013. Kathy Huynh is a mobile freelance makeup artist based in Orange County, California. She is skilled in makeup services for weddings, print, photo shoots, special occasions and everything in between. However, she chooses to specialize in bridal artistry because it best serves her purpose as an artist. Her passion is using makeup to create beautiful pieces of art as she sees beauty in everything. So, there's no better way to use her skills than to transform everyday women into the most gorgeous brides.
Kathy has a lifelong love affair with makeup and the beauty created by it. It started out as a hobby when she would apply makeup on herself and occasionally her sisters. Soon, she realized that hobby had turned into passion and decided to pursue a career in the beauty industry. She knew with formal training in makeup artistry, she could expand her talent and give more back to her community. Kathy joined the Couture Academy of Modern Make-Up Artistry, mentored by Gia Deo, in Newport Beach, Ca.  She also attended a hands-on training with celebrity makeup artist Scott Barnes (JLo's makeup artist) to learn his techniques.  Her latest training was bridal makeup and industry knowledge taught by Donna Mee, owner of Empire Academy.
Kathy's passion goes beyond the love for makeup and its application. She wants to serve people and bring value to her clients' lives. Having been in customer service jobs for over a decade, she is always customer focused and knows what it takes to give her clients "excellent" service. Her professionalism and attention to detail is one of a kind. Kathy Huynh Artistry's mission statement is to give every client the best makeover experience through artistic skills and personalized service. And we guarantee 100% satisfaction.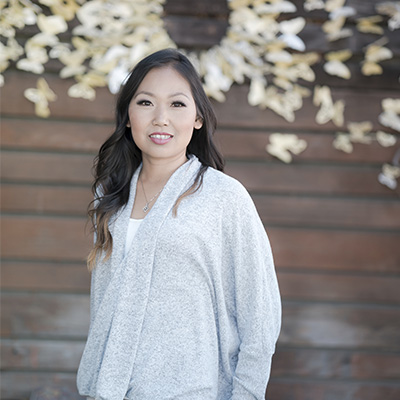 AMY TSAI, LEAD HAIRSTYLIST 
Amy fell in love with hairstyling the first time her mom braided her hair for school. That passion grew and before she knew it, she had spent years learning and creating hairstyles that fueled her imagination. Amy became a certified hairstylist in 2012 and quickly made her way into bridal hairstyling. She assisted hairstylists and makeup artists in numerous weddings and has gained valuable experiences. Her attention to details, creativity and friendly personality has helped brides feel their best on the most important day of their lives. Not only is she a talented hairstylist, Amy is committed to providing excellent customer satisfaction.